Boat Dock Accessories to Protect Your Dock, Add Storage, and Enhance Your Lake Experience
Master Docks offers a wide array of boat dock accessories for your dock. From storage features such as dock boxes, to additional foam floats for supporting a floating dock, to roof accessories, benches, ladders, kayak launches and more.
Below are some of the accessories we carry. To learn more about any item or inquire about any additional that may not be shown below, please reach out to us today on our contact page.
Wear Deck Premium Decking
Wear Deck is sold nationwide by selected marine dealers. It is a limited lifetime warranted product that offers many advantages over PVC solid and cap-stock decking at comparable pricing.
The Many Advantages of Choosing Wear Deck
A durable, attractive, high-density polyethylene (HDPE) product with mineral additives containing no wood fibers or organic fillers.
Wear Deck's limited lifetime warranty includes, will not rot, splinter, crack or delaminate.
Wear Deck is reinforced with fiberglass which makes it the strongest plastic lumber in the market and rated at 120 lbs/ft.
The fiberglass reinforcement also ensures a great dimensional stability. 5/4″ x 6″ Deck Boards will span 24″.
No special screws, fasteners, or clips are required. Standard deck screws can be used with no pre-drilling necessary and there is no "mushrooming" effect.
Wear Deck has no moisture absorption even when submerged.
Wear Deck surfaces meet ADA recommendations for slip resistance and become even more slip resistant when wet.
Wear Deck also contains an anti static additive which reduces uncomfortable anti static discharges.
Wear Deck surface temperatures are not only comparable to PVC decking but it is available in 2 "Barefoot" colors that have a heat reflective shield added to even have lower surface temperatures.
Wear Deck is the same material and color throughout, so when scratched you would not see a different color come through.
Wear Deck is the last deck you will ever need!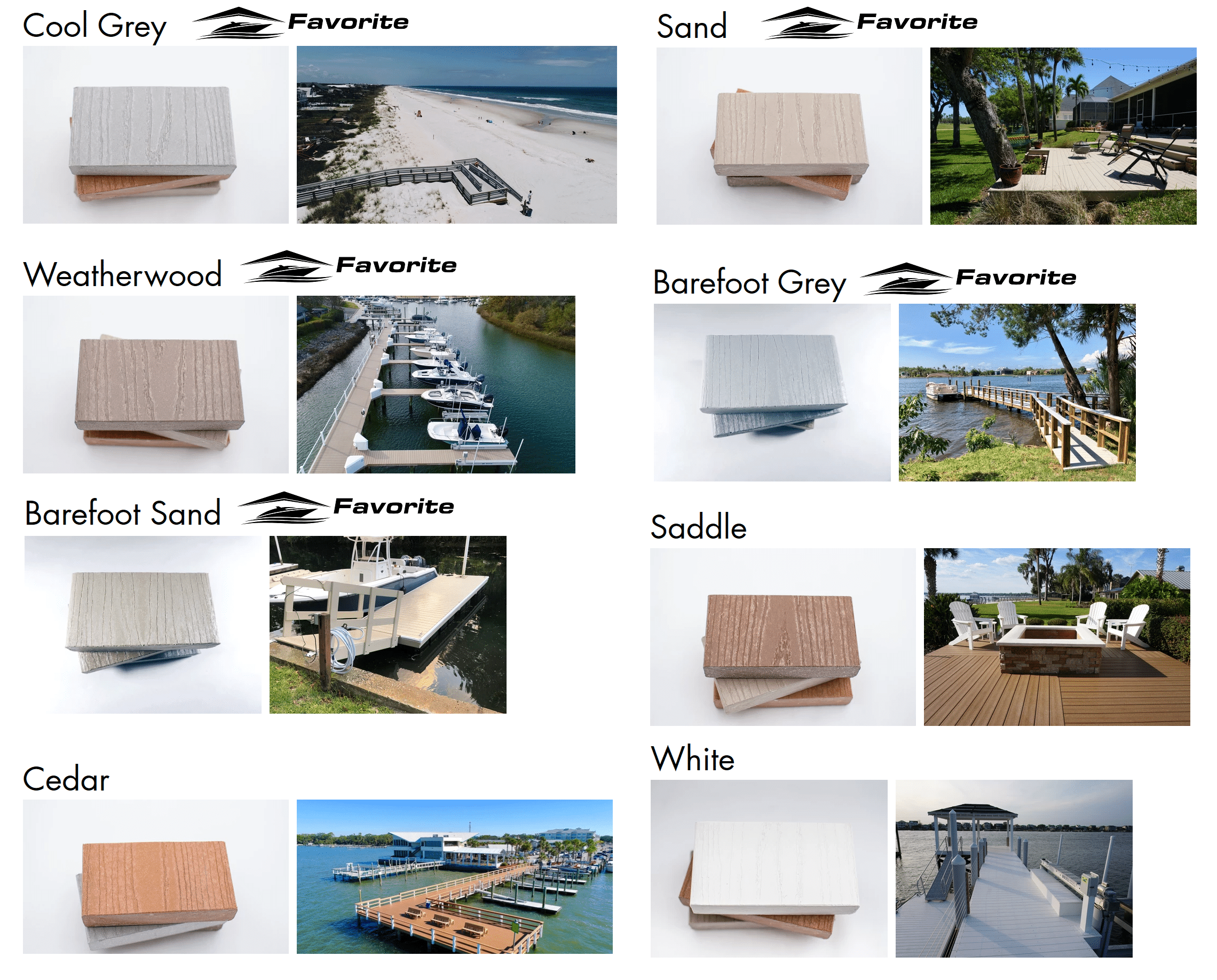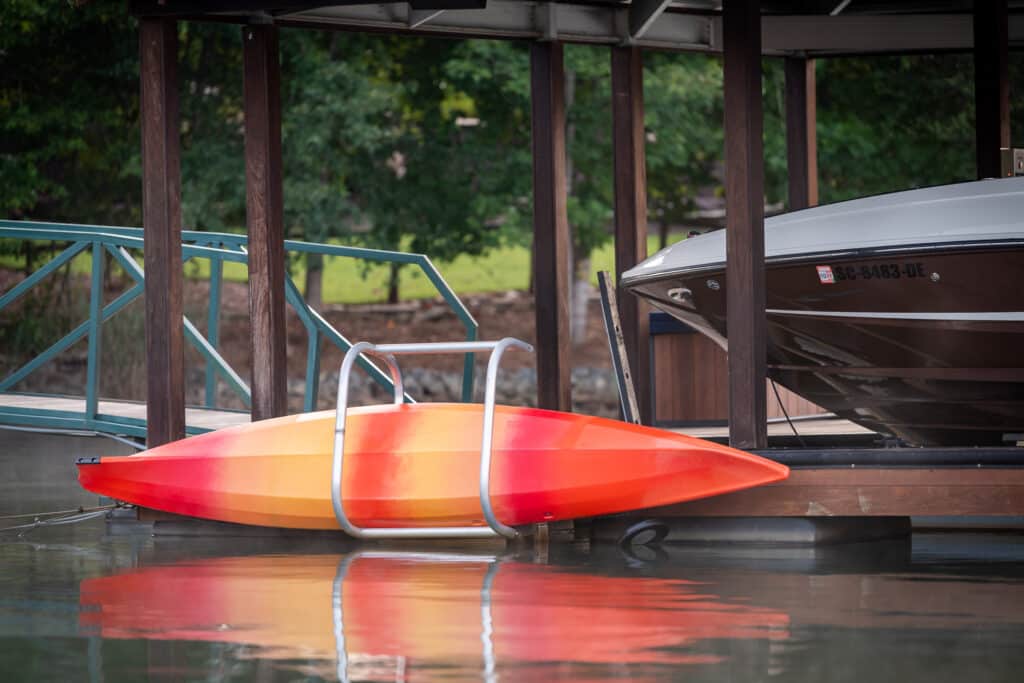 Kayak Storage and Launch LakeEze
Stow & Go® makes it easier than ever to access your kayak. It's a dockside storage and launch system that's built to fit any lake or river front property.
Learn more about LakeEZE products including kayak storage, dock ladders and ramp racks here.